Mit vollen Segeln in die Zukunft
Our school deliberately chose this maritime motto to emphasize the territorial proximity to the Breitling and to the sports and transhipment ports. The streets of our Schmarl district bear the names of outstanding seafarers and explorers. Our students get to know their urge to explore and their unforgettable deeds early on.
Our school has 18 school classes, 12 regular classes, 6 DFK classes and 1 pre-class. Over 350 students learn in our facility. These are taught by 22 teachers. Each class has its own classroom, which they lovingly design. Since the 2022/23 school year, our school has also had a preparatory class for children without German language skills.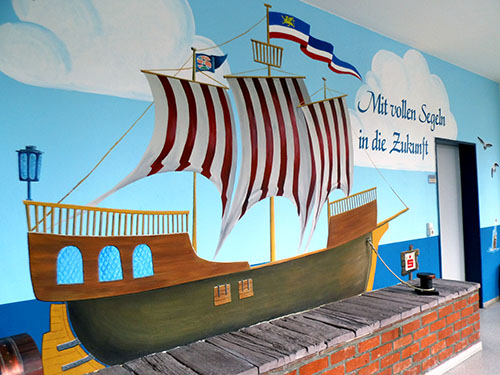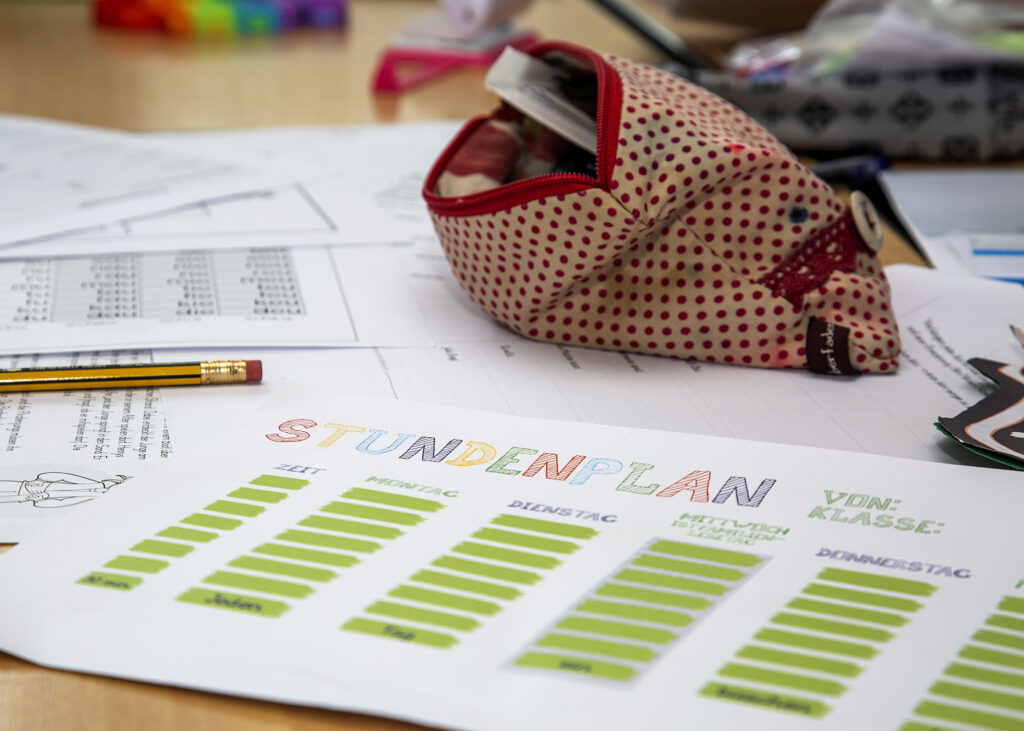 School should be a place where each individual feels safe, respected, encouraged, but also challenged. Developing a positive working culture at our school is of fundamental importance. The comprehensive personality development of the children entrusted to us is our top priority. Developing our school as a safe haven for our children is worth striving for.

Every year since 2013 we have defended the title "School without Racism School with Courage" as the only elementary school in MV. We carry out projects on this every year. The students of our school also regularly visit other places of learning: the zoo school, the art gallery or the fire brigade. We also take part in many competitions and events in Rostock. In recent years we have always been able to achieve great success in the indoor sports festival.
A sailing crew must be able to rely on each other. The same applies to everyone involved in the upbringing of our children. The attitudes of the students, parents and teachers towards our school, their satisfaction are crucial for a successful sailing trip. We teachers have the main part to play in this. We have a number of partners at our side who have offers ready at our school. There is the Warnow 90 e.V. sports club, the Carl-Orff music school and the ASB. There is a school social worker at our school who deals with the problems of the students and parents. In addition, the children get help with their homework if necessary and are sometimes supported by reading mentors. We also work closely with our neighbor, the Krusensternschule . On August 7, 2012 we signed a cooperation agreement together.
Setting sail means harnessing the power of the wind to move faster along the path. It is important not to leave anyone behind. Our goal is to give every child optimal development opportunities and to always find new solutions.